The idiom "to turn over a new leaf" dates back to the 1500s, taking its inspiration from the printing industry when the pages of a book were referred to as leaves. The expression has, over the last 500 years, become universally accepted as a metaphor for reform and a new beginning, though it remains to be seen whether the adoption of turnover rents (and everything else that should go with it) in the retail property sector will take as long to be fully appreciated, as there still remains ill-informed doubt over their benefits.
In the latest wave financial woes from New Look, Ann Summers and Moss Bros, CVAs and Turnover Rents have been seen, and reported as a double act. To the landlord, the serving of a CVA is the sucker punch to the follow up right hook of turnover leases being insisted upon and investors are in no mood to turn the other cheek. Publicly applauded for their fairness the CVA has been consistently voted for, though perhaps through gritted teeth and in the absence of an alternative. There is a further suggestion that investors are in mourning as the balance of power being wielded by CVAs has been placed firmly in the hands of the retailer.
Turnover leases are in our view being maligned, guilty by association as struggling retailers turn the tables on landlords to ease out of financial strife and effectively press CTRL + ALT + DEL on their existing obligations.
Perhaps the real opportunity retailers and retail destinations should be asking themselves is whether to convert to turnover leases now without a CVA in tow. Put another way if the leaf to be turned is a nettle then better to grasp it and the reform that they bring now. Right now. The sooner it's done, the sooner it's fixed.
The adoption of a turnover lease is already tried and tested in parts of the retail sector. From over 30 years experience we know they work best when partnered not with a CVA, but with a more industrious and proactive data-led approach to management.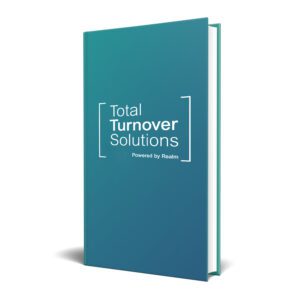 We have all heard that retail is not dead but mediocre retail is certainly in terminal decline, so what better way to undertake a business relationship than one which definitively helps retailers avoid slipping into mediocrity. A turnover lease should be accompanied by a very significant data stream of detailed sales and footfall information that help inform both the occupier and investor.
Business plans, development appraisals and letting deals that are modelled under the assumptions of turnover leases have greater transparency and opportunities for intervention to be made .
It is said that Oscar Wilde was told to turn over a new leaf whilst in jail. He accepted that he should (and promised he would) but reverted to type upon his release. Justifying his lack of change he said he "hadn't finished the page yet" and he ended up back in prison.
Don't let us make the same mistake that many have made and deny the fantastic opportunity for genuine reform to be made. Now really is the turn of the turnover lease.